HHMI Project
Initiatives funded by an $800,000 Howard Hughes Medical Institute (HHMI) grant are preparing students to become leaders in science research and medicine. The project includes creating student research experiences, boosting the diversity of students who study science, and supporting faculty and curriculum development.
Learn more about the project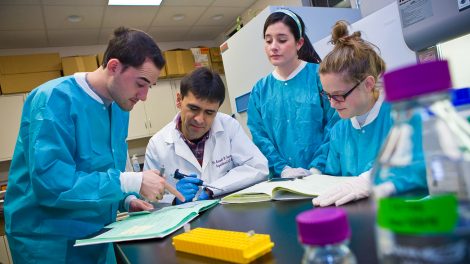 Degree Requirements
There are many exciting discoveries in medicine, genetics, molecular biology, agriculture, and ecology. The biology curricula are designed to prepare students to contribute to these developments by preparing them for careers in research, teaching, or the health professions industries.
Learn about degree requirements